Hey guys! :)

Well I just wanted to post this picture I took quite a long time ago, like 2 days ago HAHA LOL. It wasn't really that long ago but It seemed ages to me. So here it is :)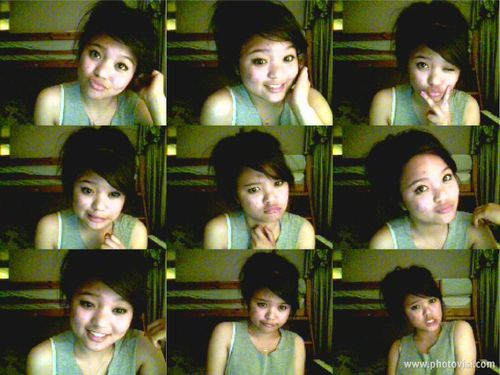 I actually took this photo on the night of Michael's BBQ party. I thought this picture was quite good because my hair's up. Now I normally hate having my hair up, because I look grim but here I thought it was quite cute... If i do say so myself haha.
Now that shirt, is actually Michael's haha. He cut off the sleeves and gave it to me. I actually love the shirt so much!